Greeny with added avocado
Published on
May, 09, 2016
I have yet to come across someone who dislikes avocados. No, seriously who does not enjoy the smooth taste of this humble fruit? However, if your answer is a definite 'no', then read on as you will realize that it may just be worth your while – as well as your health, to add avocados to your daily diet.
Here are five things you should know about the 'avo' (as they are fondly known as), and why they should be on your grocery list.
A FRIEND OF ALL DIETARY RESTRICTIONS

They're gluten free, dairy free, vegan, vegetarian and cholesterol-free; the avocado just wants to be liked by all.

FUEL FOR THE BRAIN

Bursting with omega-3 fatty acids and vitamin E, avocado provides improved blood supply to the area of your brain responsible for being organized, efficient, attentive and quick thinking. Now that is most definitely food for thought!

EAT FAT AND LOSE WEIGHT

High in monounsaturated 'good' fatty acids and fiber but very low in carbohydrates, when you include avocado in your meal, it increases feelings of fullness and EVEN better, it also decreases your desire to eat.

MAKES A GREAT SPREAD…..FOR THE FACE

Avocado is not only good for your insides, it does wonders as one of nature's greatest moisturizers. So go on, play with your food and mix up some guacamole for your face or a conditioning mask for the hair.

A REAL EYE OPENER

Avocados are rich in lutein and zeaxanthin antioxidants, which are known to keep eyes healthy; these nutrients are also linked to a reducing the risk of age-related problems such as cataracts and macular degeneration, which are very common in the elderly.
How to Get More Avocado into Your Diet
A convenient and quick way to get your daily fix of this powerful antioxidant, is to get blending!
Avocado smoothie combinations are a tasty and efficient way to keep you fueled up for the day and can be enjoyed any time of the day. They make for a great breakfast, a healthy lunch, a light dinner or even just as a quick snack on-the-go.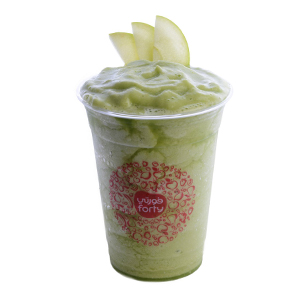 "Greeny"(with added avocado) available at Forty Fruity, 16 La Croisette, Porto Arabia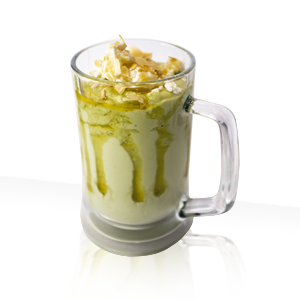 "Avocado Cream, Honey and Nuts" available at Fruitella, Megapolis, Medina Centrale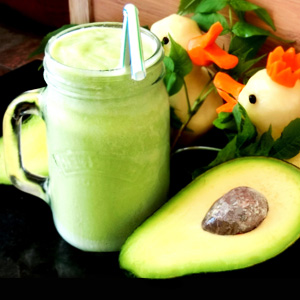 "Avocado Energy" available at Urban Jazz Café, 10 La Croisette, Porto Arabia
SO DRINK UP!